Ever since their introduction, video games have served as a diversion – an exciting and compelling way to take your mind off a hard day's work. We have seen continuous development and improvement in this field, but lately, a new generation of video games that uses blockchain technologies is gaining popularity.  
Play-to-earn games, also known as P2Es, reward participants with non-fungible tokens or digital cash. Earning rewards that have real-world value while having fun is one of the primary reasons why these games are becoming so popular. Another reason why play-to-earn games such as Axie Infinity are gaining popularity is that creating NFTs can become a profitable asset.   
Before finding out about all the latest play-to-earn news, let's talk a little about these games, their rules, and how you can earn money while playing your favorite game. 
What are play-to-earn games?
It is common for gamers to earn money from video games from unofficial marketplaces for in-game items and gold farming; however, the advent of blockchain technology like NFTs has completely revamped the game. 
NFTs or non-fungible tokens are unique digital tokens used to validate the ownership of content like music or images. In blockchain games, NFTs are used to prove ownership of in-game items like plots of land or virtual clothing. 
Unlike regular video games where in-game items are kept in walled-off data and owned by the creators of the game, NFTs give the players ownership of the assets they purchase. Also, as an NFT owner, you can sell it on any platform in addition to the one where it was created. This feature is unique to play-to-earn games and not something that is possible with traditional video games.     
NFTs that represent in-game items can be freely sold or traded on any NFT marketplace for fiat currency. The scarcity of these NFTs also gives them real-world value. In comparison, traditional video games are played just for fun. 
If you are a professional streamer or an esports player with numerous followers, you will be able to monetize your playtime. Blockchain gaming, on the other hand, offers every gamer a chance to earn real money while playing. With blockchain technology, you can transfer value and be paid to play, regardless of who you are and where you live in the world.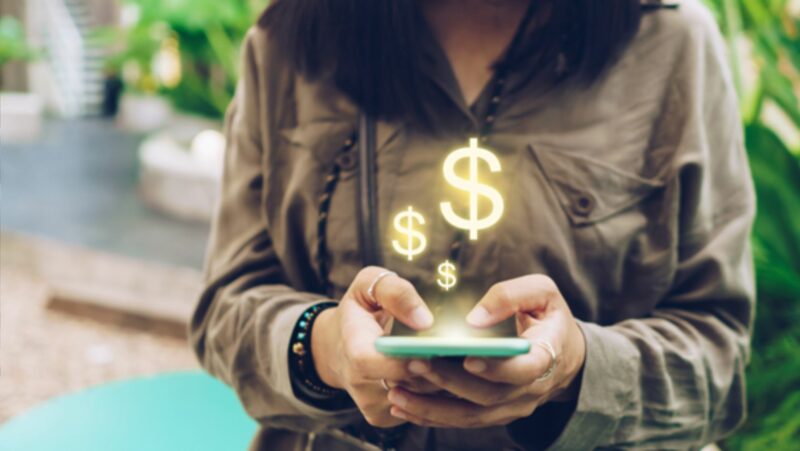 Play-to-earn crypto games
P2E games are also known as crypto games, as gamers earn cryptocurrency while playing this game. Players are awarded small amounts of cryptocurrency when they participate in contests, tasks, or any other activity related to the game. 
There are two types of cryptocurrencies that are typically awarded in play-to-earn games:
Native Cryptocurrency 
Some play-to-earn games are played with their own native cryptocurrency that is typically in the form of tokens. These tokens work just like regular in-game currencies; however, unlike typical currencies, these tokens have real-world value.
One of the most popular examples of a blockchain game that uses native currency is Axie Infinity, where two native currencies, AXS and SLP, are used. These cryptocurrencies are Ethereum-based and subject to value fluctuation. You can sell these cryptocurrencies at any time and receive a payout.     
Existing Cryptocurrencies
Some P2E games, on the other hand, rely on existing cryptocurrencies like Cardano, Bitcoin, Dogecoin, Ethereum, etc. That is why games based on these cryptocurrencies are often named after them, for instance, Bitcoin Pop, Bitcoin Tycoon, etc.
Although these games are played with established cryptocurrencies, it might take a while to collect a significant amount.  
What's New In Play-To-Earn
With an increase in the popularity of P2E games, several developers have released their own versions of this genre. However, few names are leading this industry in terms of earning potential and popularity. 
Axie Infinity, which is at the top of the list, has a trading amount of $3.8 billion and 2.8 million daily users. According to the figures released in July 2021, by playing Axie Infinity, a player could earn almost 1,125 tokens every week in native cryptocurrency, which, when converted into real money, comes to almost $390 per week. However, since then, the price of tokens has decreased considerably. 
Some other popular P2E games are based on Defi space. For instance, in Aave's Aavegotchi, by playing with cartoon characters that are represented by NFTs, players can earn tokens. This means that you can earn money on Aave just by playing it. 
Although many P2E games are being made by indie studios, some well-known names in the gaming industry are also ready to jump on the bandwagon. The French developer Ubisoft, the creator behind Far Cry and Assassin's Creed, has announced its plans to launch blockchain technologies in the next Ghost Recon game.  
Another exciting announcement made by Bored Ape Yacht Club, the world-renowned NFT leader, has sent the play-to-earn gaming community buzzing. They have released the date for the launch of a P2E game, which is to be sometime in 2022.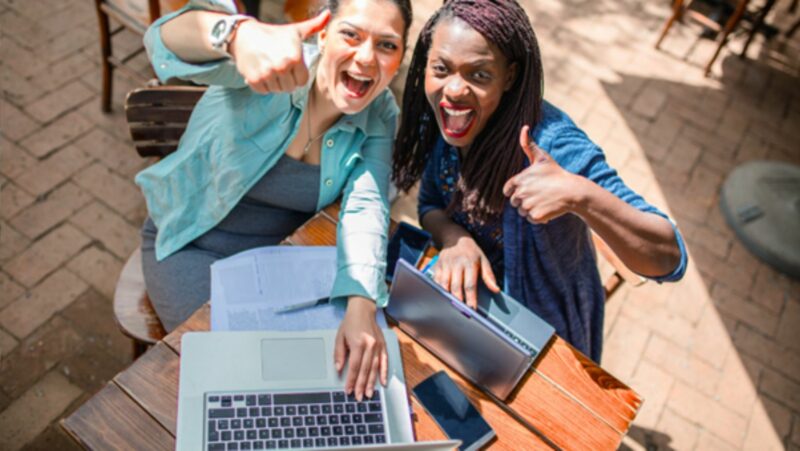 How Does The Gaming Community Feel About Play-To-Earn?
Although crypto enthusiasts are thrilled by the introduction of blockchain technology in video games, some gamers are not happy with the entry of cryptocurrency into their world. Ever since the announcement of Ubisoft NFT, gamers on various platforms have been voicing their dissatisfaction because they believe that it would result in low-quality games. 
On the other hand, P2E fans are of the opinion that technology can be used to legitimize gaming as a source of income in various capacities, like selling loot that they have received while playing. 
Conclusion
Many people have welcomed the introduction of play-to-earn games. They are happy with the fact that they can now earn rewards for an activity that they once performed for free. On the other hand, many gamers are dissatisfied with the unwelcome intrusion of monetary concerns into the enjoyable world of gaming. 
However, there is no denying that P2E games are the future of the gaming industry, as they provide everyone from anywhere a chance to earn a living by simply playing the games they enjoy!